Find out more about ELEXIS visiting grants and former winning projects:
Belgrade Center for Digital Humanities (BCDH)
is a leading Serbian research and development hub exploring the use of computational methods in the study of traditional humanities disciplines.
With a strong focus on standardization, data modeling, digital editions, lexicographic resources and the development of training materials, BCDH is forging an infrastructural approach to humanities computing with the goal of making historical, literary and cultural heritage as well as contemporary artistic production accessible, reusable, and open to creative computational interventions.
Existing tools and services
Visiting researchers will benefit from having access to dictionary datasets such as
Miklošić's Lexicon Palaeoslovenico-graeco-latinum,
Vuk Stefanović Karadžić's Serbian Dictionary (1818, 1852),
Đuro Daničić's Rječnik iz književnih starina srpskih,

a number of Serbian dialectological dictionaries,

as well as a host of BCDH-developed tools such as

TEI Completer

or

TEI Authorizer

.
BCDH is looking forward to sharing its expertise in the theory and practice of converting printed dictionaries into electronic form, lexical data modeling and TEI with ELEXIS visiting researchers.
BCDH is closely cooperating with the Institute for Serbian Language of the Serbian Academy of Arts and Sciences on a nationally-funded project digitizing Serbian lexicographic heritage and has built an innovative dictionary platform (raskovnik.org) along with a set of tools and APIs for the scholarly exploration of lexical data.
BCDH is also a leader of the DARIAH Working Group on Lexical Resources and the driving force behind the development of TEI Lex 0, a subset of TEI aimed at simplifying the interoperability of TEI-encoded dictionaries.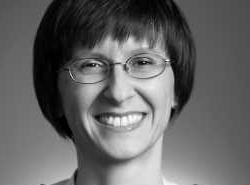 Ana Vujasić
Being an avid dictionary user herself, Jelena Parizoska wrote her PhD on the 'variability of verbal idioms in English and Croatian within the cognitive linguistic framework.' To learn how to incorporate certain features into the Online Dictionary of Croatian Idioms, she applied for a research grant to visit the Jožef Stefan Institute in Slovenia.
https://elex.is/wp-content/uploads/2020/06/creditsAnaVujasić-e1593004571821.jpg
250
250
Anna Woldrich
https://elex.is/wp-content/uploads/2018/11/875513E9-272D-49D8-AACC-F48E90707D5B.jpeg
Anna Woldrich
2022-05-11 16:09:13
2022-05-12 14:55:43
Adapting dictionary writing systems and other platforms to online dictionaries of idioms – Jelena Parizoska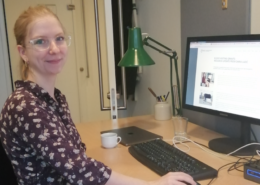 Annika Simonsen was granted to visit ELEXIS infrastructures in Denmark, one of the most important research centres for Natural Language Processing (NLP) in the North, specialising in language technology for the West Nordic languages - her perfect matches to push her grant winning project Ravnur, a Faroese Speech Recognizer, to the next level.
https://elex.is/wp-content/uploads/Annika-Simonsen-ELEXIS-EU-travelgrant-2.png
630
1200
Anna Woldrich
https://elex.is/wp-content/uploads/2018/11/875513E9-272D-49D8-AACC-F48E90707D5B.jpeg
Anna Woldrich
2021-12-13 14:54:59
2021-12-13 14:56:32
Annika Simonsen: Report on ELEXIS research visit out now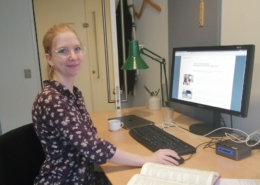 "I am grateful that we could make this visit happen and I am looking forward to implementing all this newly-learned knowledge into the project back at home."
https://elex.is/wp-content/uploads/Annika-Simonsen-ELEXIS-EU-travelgrant-1.png
630
1200
Anna Woldrich
https://elex.is/wp-content/uploads/2018/11/875513E9-272D-49D8-AACC-F48E90707D5B.jpeg
Anna Woldrich
2021-11-23 15:16:39
2021-11-24 15:24:52
ELEXIS Visiting Grants: Research Update from Annika Simonsen