Find out more about ELEXIS visiting grants and former winning projects:
Belgrade Center for Digital Humanities (BCDH)
is a leading Serbian research and development hub exploring the use of computational methods in the study of traditional humanities disciplines.
With a strong focus on standardization, data modeling, digital editions, lexicographic resources and the development of training materials, BCDH is forging an infrastructural approach to humanities computing with the goal of making historical, literary and cultural heritage as well as contemporary artistic production accessible, reusable, and open to creative computational interventions.
Existing tools and services
Visiting researchers will benefit from having access to dictionary datasets such as
Miklošić's Lexicon Palaeoslovenico-graeco-latinum,
Vuk Stefanović Karadžić's Serbian Dictionary (1818, 1852),
Đuro Daničić's Rječnik iz književnih starina srpskih,

a number of Serbian dialectological dictionaries,

as well as a host of BCDH-developed tools such as

TEI Completer

or

TEI Authorizer

.
BCDH is looking forward to sharing its expertise in the theory and practice of converting printed dictionaries into electronic form, lexical data modeling and TEI with ELEXIS visiting researchers.
BCDH is closely cooperating with the Institute for Serbian Language of the Serbian Academy of Arts and Sciences on a nationally-funded project digitizing Serbian lexicographic heritage and has built an innovative dictionary platform (raskovnik.org) along with a set of tools and APIs for the scholarly exploration of lexical data.
BCDH is also a leader of the DARIAH Working Group on Lexical Resources and the driving force behind the development of TEI Lex 0, a subset of TEI aimed at simplifying the interoperability of TEI-encoded dictionaries.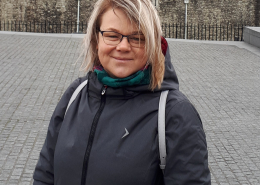 Silga Svike is a teacher, linguist and researcher focusing on special domain dictionaries. Her research visit takes her to the ACDH-CH where she aims to create a bilingual digital LSP corpus in order to translate specialized literature.
https://elex.is/wp-content/uploads/2020/02/Silga_Svike-scaled-e1581509573632.jpg
1420
1420
Anna Woldrich
https://elex.is/wp-content/uploads/2018/11/875513E9-272D-49D8-AACC-F48E90707D5B.jpeg
Anna Woldrich
2020-03-11 16:36:24
2020-03-11 17:48:42
Creating a German-Latvian LSP glossary – Silga Sviķe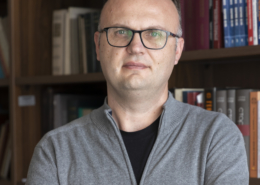 As an experienced translator, interpreter and terminologist, Nikolche Mickoski set his goal to tackle the problem of the lack of a national Macedonian corpus by building one from specialized scientific publications, published by the Macedonian Academy of Sciences and Arts.
https://elex.is/wp-content/uploads/2020/01/nmickoski-scaled-e1593787494524.jpg
1708
1707
Anna Woldrich
https://elex.is/wp-content/uploads/2018/11/875513E9-272D-49D8-AACC-F48E90707D5B.jpeg
Anna Woldrich
2020-03-09 17:03:35
2020-03-09 17:11:28
Building a specialized Corpus in Macedonian – Nikolche Mickoski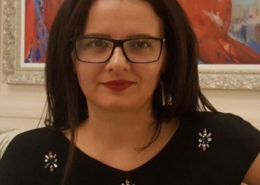 In order to overcome the methodological, quantitative and qualitative gap between various dictionaries Eglantina Gishti is working with on a daily basis, she decided to visit ELEXIS infrastructures in Denmark to learn how to develop and improve tools and services needed for her work.
https://elex.is/wp-content/uploads/2019/11/Eglantina-Gishti-.png
1289
1192
Anna Woldrich
https://elex.is/wp-content/uploads/2018/11/875513E9-272D-49D8-AACC-F48E90707D5B.jpeg
Anna Woldrich
2020-02-26 16:38:16
2020-02-26 17:00:38
A corpus-based method for extracting polylexical units – Eglantina Gishti