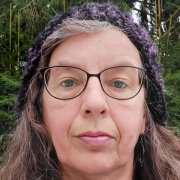 Pirkko Kuutti
pirkko.kuutti(at)kotus.fi
Tel: +358 295 333 247
The Institute for the Languages of Finland (KOTUS)
Kotimaisten kielten keskus
The Institute for the Languages of Finland (Kotimaisten kielten keskus or Kotus) is a national expert institute specialised in languages. Our tasks include the planning of Finnish and Swedish and the coordination of the work of the Saami, Romani, and Sign Language Boards.
The Institute for the Languages of Finland carries out language and name planning, compiles dictionaries, and conducts different research projects supporting these operations. We also maintain various linguistic corpora and archives.
It is the largest Nordic lexicographical research centre that compiles both normative and descriptive dictionaries. The Institute preserves and contributes to Finnish cultural history by compiling dictionaries of standard language and other variants. In addition to Finnish and Swedish dictionaries, we have compiled lexicons of selected languages related to Finnish, as well as Romany and Finnish Sign Language.