Institute of the Estonian Language (EKI)
is a research and development institution under the Ministry of Education and Research.
The Institute is one of the three centres where Estonian is systematically studied, and the only institution dealing with the development of the language.
Its main aim is to contribute to the long-term preservation of the Estonian language and to guarantee the functioning of Estonian as the official national language.
The Institute performs various public functions and fulfils major national tasks:
compilation and upgrading dictionaries and databases essential for the country and national culture (e.g. Dictionary of Standard Estonian, Explanatory Dictionary, bilingual dictionaries), free public linguistic advice, language care and language planning (the Institute has the status of the Office of Onomastic Expertise), coordination of all-Estonian terminology work, incl. compilation of multilingual termbases, services for people with special needs (speech technology, sign language dictionary), online services for language learners (learners'dictionaries for different language proficiency levels), development of speech synthesis for Estonian, and the collection and development of language archives.
The electronic resources and applications of the Institute are available to the public for free.
The Institute investigates contemporary Estonian, the history of the Estonian language, Estonian dialects and cognate Finno-Ugric languages.
The whole lexicographic work is based on corpus linguistics, lexical semantics and language technology.
The Institute aims to create a general framework for studying and developing the national language, for its cultivation, codification, and corpus-based lexical/linguistic monitoring and analysis. The Institute participates in the development of language policies in Estonia and the EU.
Find out more about ELEXIS visiting grants and former winning projects: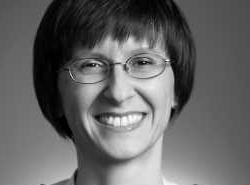 Ana Vujasić
Being an avid dictionary user herself, Jelena Parizoska wrote her PhD on the 'variability of verbal idioms in English and Croatian within the cognitive linguistic framework.' To learn how to incorporate certain features into the Online Dictionary of Croatian Idioms, she applied for a research grant to visit the Jožef Stefan Institute in Slovenia.
https://elex.is/wp-content/uploads/2020/06/creditsAnaVujasić-e1593004571821.jpg
250
250
Anna Woldrich
https://elex.is/wp-content/uploads/2018/11/875513E9-272D-49D8-AACC-F48E90707D5B.jpeg
Anna Woldrich
2022-05-11 16:09:13
2022-05-12 14:55:43
Adapting dictionary writing systems and other platforms to online dictionaries of idioms – Jelena Parizoska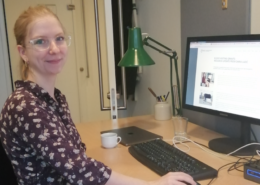 Annika Simonsen was granted to visit ELEXIS infrastructures in Denmark, one of the most important research centres for Natural Language Processing (NLP) in the North, specialising in language technology for the West Nordic languages - her perfect matches to push her grant winning project Ravnur, a Faroese Speech Recognizer, to the next level.
https://elex.is/wp-content/uploads/Annika-Simonsen-ELEXIS-EU-travelgrant-2.png
630
1200
Anna Woldrich
https://elex.is/wp-content/uploads/2018/11/875513E9-272D-49D8-AACC-F48E90707D5B.jpeg
Anna Woldrich
2021-12-13 14:54:59
2021-12-13 14:56:32
Annika Simonsen: Report on ELEXIS research visit out now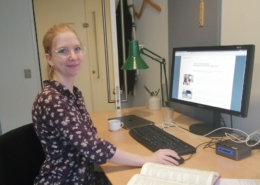 "I am grateful that we could make this visit happen and I am looking forward to implementing all this newly-learned knowledge into the project back at home."
https://elex.is/wp-content/uploads/Annika-Simonsen-ELEXIS-EU-travelgrant-1.png
630
1200
Anna Woldrich
https://elex.is/wp-content/uploads/2018/11/875513E9-272D-49D8-AACC-F48E90707D5B.jpeg
Anna Woldrich
2021-11-23 15:16:39
2021-11-24 15:24:52
ELEXIS Visiting Grants: Research Update from Annika Simonsen