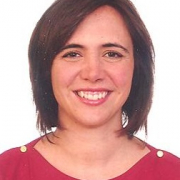 Elena Sánchez-López
dr.

Institute Assistant Director
elena.sanchez(at)ua.es
Higher Institute Of Cooperative Research – University of Alicante (IVITRA)
Institut Superior d'Investigació Cooperativa – Universitat d'Alacant (IVITRA)
In today's world, language industries, Translation and applied Translatology can be essential tools to allow an effective transfer of cultural, scientific and technical heritage beyond the limits imposed by languages and, above all, by administrative frontiers. Translation, understood as an applied discipline of Philology and Linguistics, is the best bridge to achieve interculturality and the effective transmission of ideas. Translation is the best resource to overcome administrative frontiers and to allow knowledge across different cultures, languages and literatures. That way, there will be no more frontiers; the texts of European "classics" will be accessible, even in the oldest editions (princepes and even in facsimile), which may prove inaccessible or prohibitive, and, besides, European "classics", duly translated, will be available to all readers.
In close relation to these activities, we generated several text corpora: the Old Catalan Corpus, the Modern Catalan Corpus and the Contemporary Catalan Corpus. These corpora are used as basis for two grammar books (The Old Catalan Grammar and The Modern Catalan Grammar), as well as a descriptive Project on variation and language change in Catalan. Not being lexicographical works per se, they reflect lexical meaning. In addition, our methodological approach is similar to the one used in lexicography.