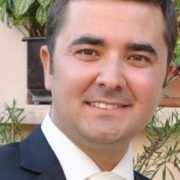 Petar Božović
Ph.D.

English language and literature department
petarb(at)ucg.ac.me
Faculty of Philology (University of Montenegro, UoM)
Filološki fakultet – Nikšić (Univerzitet Crne Gore)
Faculty of Philology (University of Montenegro, UoM) is the largest HEI in Montenegro which carries out research in humanities specializing in the fields of linguistics, literature, translation and cultural studies. It consists of the following seven departments: Montenegrin, Serbian, English, Russian, Italian, German and French language and literature offering B.A., M.A. and Ph.D. level courses of study. It has the largest number of incoming and outgoing students and professors through mobility exchange programs at the UoM. It has a community of researchers who are very active in publishing articles in international and national indexed journals (Web of Science, Scopus) and who are engaged in a number of national and EU-funded international projects either as partners or coordinators. The faculty publishes three journals: Folia Linguistica et Litteraria, Logos&Littera and Riječ. Most of the lexicographic activities were organized in coordination with the Montenegrin Academy of Sciences and Arts or as individual projects. One of the most significant ongoing projects is the work on the reference corpus of Montenegrin language. The pioneer work on the first publicly available annotated parallel English-Montenegrin corpus was carried out at this institution in cooperation with the EU partners.