in Leiden is a research institute financially supported by the governments of the Netherlands and (Flemish) Belgium.
It takes a central position in the Dutch- speaking world (including Vlaanderen, Suriname and the Netherlands Antilles) as a developer, keeper and distributor of sustainable language resources through the centuries, using reliable scholarly methods.
There are approximately 30 employees working at the INT.
The institute has a long-standing experience in building corpora and dictionaries, in linguistic processing and enrichment of language resources, and in developing linguistic and lexicographical retrieval applications.
It is known as the institute where the large scholarly dictionaries of the Dutch Language have been compiled:
i.e. the Oudnederlands Woordenboek (ONW, Dictionary of Old Dutch; ca. 475 – 1200),
the Vroegmiddelnederlands Woordenboek (VMNW, Dictionary of Early Middle Dutch; 1200 – 1300),
the Middelnederlandsch Woordenboek (MNW, Dictionary of Middle Dutch; ca. 1250 – 1550),
the Woordenboek der Nederlandsche Taal (WNT, Dictionary of the Dutch Language; ca. 1500 – 1976).
Currently the institute is compiling a new dictionary of contemporary Dutch, the Algemeen Nederlands Woordenboek (ANW, Dictionary of contemporary Dutch).
The INT dictionaries and lexica, both contemporary and historical, are corpus-based.
The institute hosts a wide range of corpora, including Gysseling Corpus (13th century texts), Letters as Loot (Brieven als Buit 16th and 17th century letters) and Corpus of Contemporary Dutch.
They can be accessed through a corpus search engine, BlackLab, developed by INT.
The institute also has an official role as a repository for digital language resources for the Dutch language previously hosted at the 'TST-Centrale' (Agency for Human Language Technology).
As such it has ample experience in acquisition, management, and maintenance of linguistic resources and tools, and making these available for education, research and development.
More information on the available resources and tools can be found here.
The institute has participated in the EC funded projects PAROLE, SIMPLE, TELRI, ENABLER, ELAN, IMPACT, SUCCEED and Transcriptorium.
INT is a member of the CLARIN common languages resource infrastructure network and is one of the CLARIN centers in the Netherlands with a specific focus on resources that are relevant to the lexicological study of the Dutch language and on resources
relevant for research in and development of language and speech technology.
INT is also a board member of the IMPACT Center of Competence.
Visits are possible all year, except for July and August.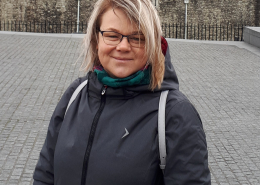 Silga Svike is a teacher, linguist and researcher focusing on special domain dictionaries. Her research visit takes her to the ACDH-CH where she aims to create a bilingual digital LSP corpus in order to translate specialized literature.
https://elex.is/wp-content/uploads/2020/02/Silga_Svike-scaled-e1581509573632.jpg
1420
1420
Anna Woldrich
https://elex.is/wp-content/uploads/2018/11/875513E9-272D-49D8-AACC-F48E90707D5B.jpeg
Anna Woldrich
2020-03-11 16:36:24
2020-03-11 17:48:42
Creating a German-Latvian LSP glossary – Silga Sviķe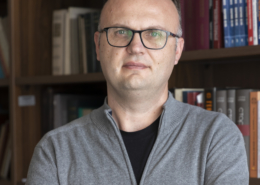 As an experienced translator, interpreter and terminologist, Nikolche Mickoski set his goal to tackle the problem of the lack of a national Macedonian corpus by building one from specialized scientific publications, published by the Macedonian Academy of Sciences and Arts.
https://elex.is/wp-content/uploads/2020/01/nmickoski-scaled-e1593787494524.jpg
1708
1707
Anna Woldrich
https://elex.is/wp-content/uploads/2018/11/875513E9-272D-49D8-AACC-F48E90707D5B.jpeg
Anna Woldrich
2020-03-09 17:03:35
2020-03-09 17:11:28
Building a specialized Corpus in Macedonian – Nikolche Mickoski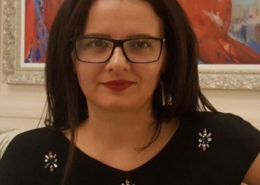 In order to overcome the methodological, quantitative and qualitative gap between various dictionaries Eglantina Gishti is working with on a daily basis, she decided to visit ELEXIS infrastructures in Denmark to learn how to develop and improve tools and services needed for her work.
https://elex.is/wp-content/uploads/2019/11/Eglantina-Gishti-.png
1289
1192
Anna Woldrich
https://elex.is/wp-content/uploads/2018/11/875513E9-272D-49D8-AACC-F48E90707D5B.jpeg
Anna Woldrich
2020-02-26 16:38:16
2020-02-26 17:00:38
A corpus-based method for extracting polylexical units – Eglantina Gishti