The National University of Ireland, Galway participates in ELEXIS through two research institutes: The Insight Centre for Data Analytics and the Moore Institute. The Insight Centre at NUIG was founded in 2003 as DERI (Digital Enterprise Research Institute) and incorporated into the nationwide Insight Centre for Data Analytics in July 2013. It performs fundamental and applied research in a range of research areas including data streams and sensor networks, knowledge discovery, natural language processing, social semantics and social network analysis, among others. Use cases have been implemented with more than 100 industry and public partners in collaborative projects and the centre has been very successful in acquiring EU funding. The Moore Institute is at the forefront of inquiry into humanities, cultures and society and is the co-lead of DARIAH Ireland. The institute was founded in 2000 and has earned major national and international grants and led projects across the disciplines in areas from archaeology to ancient history and medieval studies, and from the early modern period to the present day, including politics, gender, and performance.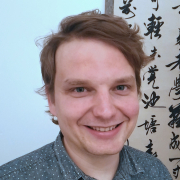 John P. McCrae
Project member
John P. McCrae (PhD) is a Lecturer Above-the-Bar at the National University of Ireland Galway. He completed his PhD at the National Institute of Informatics, Tokyo, while contributing to the BioCaster system for detecting disease outbreaks by reading texts in East Asian languages. From 2009-2015 he was at Bielefeld University, where he played a leading role in the development of the lemon (Lexicon Model for Ontologies), a major contribution to the representation of semantics relative to natural language. Since August 2015, he has been working at the Insight Centre for Data Analytics, where his work is focused on linguistic linked data, reproducible research, ontologies and NLP for minority languages.
Personal page: https://john.mccr.ae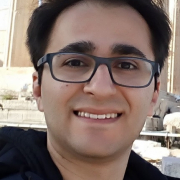 Sina Ahmadi
Project member
sina.ahmadi@insight-centre.org
Sina Ahmadi is a PhD student in the Unit for Natural Language Processing at the Insight Centre for Data Analytics at the National University of Ireland, Galway. As a part of ELEXIS, his Ph.D. research focuses on interoperability and linked open data with the main objective of exploring new techniques in linking lexical resources, particularly dictionaries. Sina's Ph.D. project is supervised by Dr. John McCrae and Dr. Mihael Arcan. Sina holds an M.Sc. in Machine Learning from Université Paris Descartes and an M.Sc. in Natural Language Processing from Université Sorbonne Nouvelle.
Personal page: https://sinaahmadi.github.io/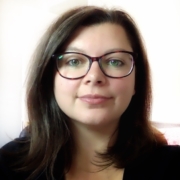 Ciara L. Murphy
Project member
Ciara L. Murphy is a Postdoctoral Researcher on the CLS INFRA and ELEXIS research projects. She was previously Lecturer in Creative Arts Teaching and Learning in the School of Creative Arts at NUI Galway. Her forthcoming monograph Performing Social Change on the Island of Ireland: From Republic to Pandemic will be published by Routledge in 2022. She is currently co-editing a collection 'Austerity and Irish Women's Writing and Culture, 1980-2020' which will be published by Routledge in 2021. Ciara was a researcher on the collaborative research project for #WakingtheFeminists, 'Gender Counts: An Analysis of gender in Irish theatre 2006-2015', that examines how key roles in Irish theatre have been gendered over the last ten years. Ciara has also published on contemporary Irish theatre in Scene, Journal of Contemporary Drama in English, New Hibernian Review/Iris Éireannach Nua and in The Palgrave Handbook of Contemporary Irish Theatre and Performance (2018). Ciara regularly consults with Irish arts organisations on mixed-methods research projects and is Communications Officer for the Irish Society for Theatre Research (ISTR).