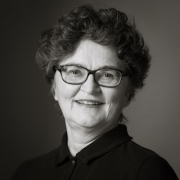 Halldóra Jónsdóttir
Dictionary editor
halldora.jonsdottir(at)arnastofnun.is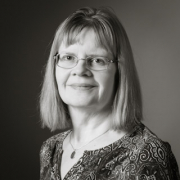 Thordis Úlfarsdóttir
Dictionary editor
thordis.ulfarsdottir(at)arnastofnun.is
Prof. Guðrún Nordal
Director
The Árni Magnússon Institute for Icelandic Studies (AMIIS)
Stofnun Árna Magnússonar í íslenskum fræðum
The Árni Magnússon Institute for Icelandic Studies is a research institute, closely connected to the University of Iceland.
Its research interests are various aspects of the Icelandic language, modern and old, including lexicographic projects, language policy and language technology, as well as the studies and conservation of the medieval manuscripts in the keeping of the institute, Old Norse literature and folklore studies.
The lexicographic activities focus on compiling and publishing online dictionaries, in particular:
a) a monolingual Dictionary of contemporary Icelandic,
b) ISLEX – a multilingual Scandinavian dictionary, and
c) Lexía, an Icelandic-French dictionary.
Currently AMIIS works on the retro-digitization of an important one-hundred-year-old dictionary in Icelandic and Danish.