The Trier Center for Digital Humanities (TCDH) is an internationally renowned institution for Digital Humanities. Since its establishment in 1998, more than 100 diverse projects in the field of Digital Humanities were implemented at the centre – in cooperation with more than 150 regional, national, and global partners at universities, research institutions, academies of sciences, publishers, and institutions of memory. Its major focal points in research and development lie in the areas of digital publication and networking of dictionaries, sources, editions, and other fundamental works and artefacts in the Humanities, as well as on developing tools for the preparation, indexation, analysis, and visualisation of corpora.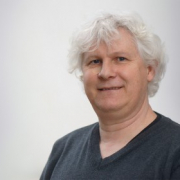 Thomas Burch
Project member
Thomas Burch is Executive Director at the Trier Center for Digital Humanities (TCDH), where he is responsible for the development and transfer of computer science methods and techniques to digital humanities research projects. His research focuses on software systems, graphical user interfaces as well as markup languages and X-technologies. In the field of digital lexicography Dr Thomas Burch was involved in numerous digitization projects (including Middle High German Dictionaries Interlinked, German Dictionary by Jacob and Wilhelm Grimm, Dialect Dictionaries Interlinked, Goethe Dictionary) and co-developed the Trier dictionary network. Since 2016 he has been coordinator of the work packages of the TCDH at the Center for Historical Lexicography funded by the Federal
Ministry of Education and Research.
Anne Klee
Project member
Anne Klee completed her Bachelor of Arts in German Studies and History at Trier University in 2015. From January 2015 to July 2017 she performed as a student assistent in the project Mittelhochdeutsches Wörterbuch. In 2017 she graduated and now holds a Master of Arts in German Studies and History (Trier University). Since 2017 she is enrolled in the Master of Arts degree course in Digital Humanities at Trier University. Since September 2018 she is an academic assistant at the Trier Center for Digital Humanities.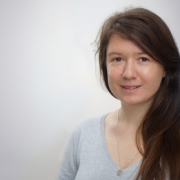 Julia Hennemann
Project member
Julia Hennemann is a member of the academic staff at the Trier Center for Digital Humanities in several projects (Arthur Schnitzler: digial edition, Lavater Web site) since December 2017. She was a freelancer as graphic and media designer from 2009 to 2017. Studies of Computer science (focused on media) at the university of applied sciences in Trier.  Apprenticeship as graphic design assistant at the vocational school in Münster.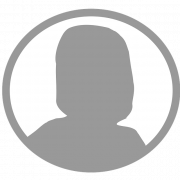 Sandra Weyand
Project member
Sandra Weyand Since November 2019 she performs as research assistant at the Trier Center for Digital Humanities.
Until 2018 she studied Computer Science (M.Sc) at the Trier University of Applied Sciences, graduating with a Master of Science in Computer Science.