1st International Conference on
Multilingual digital terminology today. Design, representation formats and management systems
Location

online & onsite:
Padova, Italy
The 1st International Conference on "Multilingual digital terminology today. Design, representation formats and management systems" aims to bring together specialists in the disciplines of terminology, terminography, computational terminology, computational linguistics and NLP. Its goal is to share methodological reflections on design approaches, representation formats and management systems of the digital terminology contained in terminological resources.
In particular, the conference is organized around four main research topics:
Topic 1: Analysis of the information needs of the future user of the resource;
Topic 2: Assessment of structural design approaches for terminological data collections;
Topic 3: Study of terminological metadata and data representation formats;
Topic 4: Methods of validating the ergonomics of a resource.
The working languages of the conference are English and French.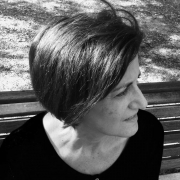 16 June, Rute Costa
Universidade NOVA de Lisboa, Portugal
Titre : Transitions en Terminologie
Résumé : Notre intervention portera sur une réflexion sur les évolutions de la terminologie au long du XXème et du XXIème en ayant comme point de départ le travail mené par Wüster. Depuis, la terminologie a subi des changements conséquents provoqués surtout par la place centrale que la technologie assume dans les sociétés modernes. La terminologie est une discipline d'interface qui se trouve au cœur des travaux qui visent à lier les données linguistiques multilingues accessibles à tous. Notre intervention portera sur des moments importants de transitions de la discipline au fil des années et sur l'impact de ces changements sur le profil des terminologues.
Biographie : Rute Costa est docteure en Linguistique – Lexicologie, Lexicographie et Terminologie – et enseigne à l'Université NOVA de Lisbonne. Elle est présidente du centre de recherche NOVA CLUNL. Elle participe à plusieurs projets internationaux et nationaux de recherche et a dirigé une quinzaine de thèses de doctorat. Elle est membre de l'ISO TC 37 et a créé le Comité Miroir CT 221 à l'IPQ (Institut Portugais de la Qualité). Elle a été présidente de l'Association Européenne de Terminologie (2000-2006). En 2011 elle a reçu a reçu la distinction honorifique "Chevalier de l'Ordre des Arts et des Lettres" remise par le ministère de la culture et de la communication de la République Française.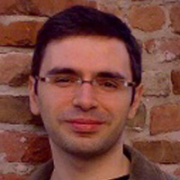 17 June, Roberto Navigli
Sapienza Università di Roma, Italy
Title: Ten Years of BabelNet and Beyond
Abstract: In this talk we survey BabelNet, a popular wide-coverage lexical-semantic knowledge resource obtained by merging heterogeneous sources into a unified semantic network that helps to scale tasks and applications to hundreds of languages. Over its ten years of existence, thanks to its promise to interconnect languages and resources in structured form, BabelNet has been employed in countless ways and directions. We first introduce the BabelNet model, its components and statistics, and then overview its successful use in a wide range of tasks in NLP as well as in other fields of AI. Finally, we showcase interesting applications developed at Babelscape aimed at creating customized multilingual knowledge graphs and using them to implement personalized semantic search engines in the domains of food, AI and headhunting.
Biography: Roberto Navigli is Professor at the Sapienza University of Rome, where he leads the Sapienza NLP Group. He has received two prestigious ERC grants on multilingual word sense disambiguation and multilingual language-independent sentence representations, selected by the ERC itself among the "15 projects through which the ERC transformed science". In 2015 he received the META prize for groundbreaking work in overcoming language barriers with BabelNet, a project also highlighted in The Guardian and Time magazine, and winner of the Artificial Intelligence Journal prominent paper award 2017. He is the co-founder of Babelscape, a successful spinoff company which enables Natural Language Understanding in dozens of languages.
CONFERENCE FEES
Early-bird, from March 1st until 30th April 2022:
Early-bird registration for Academic (professors/lecturers): € 100
Early-bird registration for Industrial: € 200
Early-bird registration for Students (Bachelor or Master Degree, PhD): € 30
Full-fee, from May 1st until May 25th 2022:
Full-fee registration for Academic (professors/lecturers): € 150
Full-fee registration for Industrial: € 250
Full-fee registration for Students (Bachelor or Master Degree, PhD): € 50
More detailed information about the conference, the programme and the registration form are available at: